How to manage anger and resolve marital conflict without fighting about it.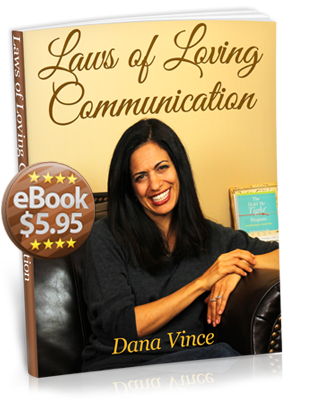 [button url="http://www.payloadz.com/go/sip?id=1325189″ color="autumn"]Click Here to Purchase Digital eBook[/button]
Welcome! If you are a couple struggling to communicate with each other, this eBook is for you. Laws of Loving Communication is a simple but effective guide for couples to learn the tools of communication that will help you to resolve relationship conflict, build greater intimacy, and stop arguing.
If you find yourself in the pattern of fighting about who is right, blaming each other, feeling like your partner doesn't understand you, wanting to be heard but feel like you never are, this book will provide you with the necessary relationship help and tools to break out of the cycle and begin to listen to and understand one another.
This book is based on information from top counseling professionals in the field such as William Glasser, David Burns, and John Gottman along with my own experience counseling hundreds of couples in my practice.
You will learn about how to define the goals of communication, stop fighting about who's right, turning complaints into requests, regaining a sense of goodwill and compassion toward one another, listening with an open heart and open mind, how to manage anger and other difficult emotions, and how to share with one another without getting pulled into battle.
I offer a full money back guarantee. If you are dissatisfied with the content of this book, you may contact me for a full refund. If at any point you need additional help resolving difficult issues in your marriage, do not hesitate to contact me. I will make myself available to you or provide you with the resources to best meet your needs.