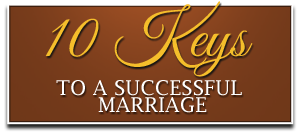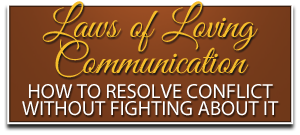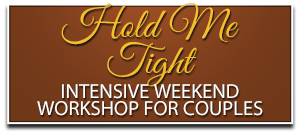 Providing HOPE, SUPPORT, and GUIDANCE.
As counselors for your intimate relationship, we do more than just listen. We provide skills and tools to help you solve the problems in your relationship, heal the hurts, restore friendship, deepen intimacy and connection, and strengthen your relationship.
Your intimate relationship should be your safe haven. A place where both of you can rest knowing that you are loved and supported through life's challenges and celebrations.
But what happens when that safe haven no longer feels so safe? Whether through having the same fights over and over again, broken trust, or feelings of disconnection, it can create an environment of fear, anger, doubt, grief, frustration and longing.
Your relationship with your spouse is the most important relationship you have. So why is it so hard? It's a common question to ask why we hurt the ones we love the most. It's because it's where we are most vulnerable, and with vulnerability comes fear. In order for a relationship to be healthy, there must be a sense of emotional safety for both partners to be able to reach for one another and know that the other will be accessible and responsive. To be open enough with each other to feel connected and create a sense of deeper intimacy. Emotional safety requires compassion for one another, respect and emotional responsiveness to one another's feelings and needs. It can be very difficult for couples to achieve this and reach the desired level of satisfaction in their relationship. This is where Relationship Counseling can help.
Welcome Video
Dana Vince, M.A., Licensed Professional Counselor, Mental Health Service Provider.
Certified Emotionally Focused Couples Therapist.
Knoxville Marriage Counselor
In counseling couples, we help to create that safe haven in the counseling office so that the two of you can re-create it in your relationship. We allow each of you to be heard and guide you toward really hearing each other. You will be guided toward sharing and nurturing one another's needs, comforting and soothing each others hurts and building a deeper bond and sense of connection with each other.
The relationship counseling process can not only help you overcome the challenges you are facing right now, but it will also give you the skills and understanding to manage any future challenge that may emerge.
Couples counseling is for couples in various stages of their relationship. There is no wrong time for a couple to enter into counseling. It can be for dating couples trying to figure out if this is the right relationship for them. It can be for premarital couples preparing for marriage. It is for young couples experiencing difficulties adjusting to the issues of marital life or the birth of children. Couples counseling can help those struggling in the aftermath of extramarital affairs, or for couples who just want to stop fighting all the time. It can even be for couples who simply want to strengthen their relationship and deepen their intimacy with one another.
Couples counseling can help you work through these issues and come out on the other side with a deeper understanding of yourself and one another, and the tools necessary to overcome obstacles in your life and relationship.
We provide a safe, non-judgemental, and confidential environment for individuals, couples and families. A place where you can talk about difficult or painful issues in order to dissolve them. A place to help improve these most important relationships.
Our therapeutic practice is based on the theoretical approach of Emotionally Focused Couples Therapy. You can learn more about EFT through www.iceeft.com
Healing Hearts
Healing Hearts Counseling offers married couples a safe place to identify deeper emotions that are at the core of their fights or sense of disconnection. The marriage counselor gets to know the needs of each partner in the committed relationship and helps each partner turn to the other to share these needs in a way that their partner can be responsive to. When both partners experience this sense of accessibility and responsiveness from each other, their intimacy and bond is recreated.  If you are a married person with doubts about the potential for getting past the current problems with your spouse, you need to find the right Knoxville marriage counselor.
Benefits
Couples can benefit from marriage counseling by using a neutral, objective therapist who does not take sides, but creates an empathetic environment where both partners can feel heard not just by the therapist, but by their partner. Through the guidance of a skilled marriage counselor, the couple can begin to see, with some objectivity, the cycle and patterns they are stuck in together, and together find their way to deeper intimacy and connection.
Christian Marriage Counseling
Marriage counseling from a Christian perspective is also offered by Healing Hearts in Knoxville, TN. Some couples choose to incorporate their faith in God and strong  sense that God is at the center of their marriage as they navigate painful issues. The therapists at Healing Hearts Counseling fully support this part of a couples process. Faith and prayer can offer great strength and commitment to a couple who have lost their way with each other and provide a stable scaffold in which to do the difficult work of growing together as a couple and in their spirituality as individuals. When it is requested, our skilled marriage counselors will help the couple use communication, mediation, prayer, and other techniques to re-establish a relationship in unity with their spirituality.
Premarital Counseling
Premarital Counseling is also advisable for partners who want to form a lifelong, sacred partnership. When engaged couples take the time to learn skills of communication, conflict resolution, creating and maintaining deeper intimacy, and developing coping skills to navigate life stresses that will inevitably come their way, they set themselves up for greater future success in marriage.  Sit down with one of our professional counselors and find out how you and your partner can be best prepared for marriage.
Affordable
At first glance, marriage counseling may seem costly, but realize it is an investment in yourself and your partner, an investment in your most important relationship. When things are not going well in your marriage, all areas of your life may suffer. Research consistently shows that it affects physical health, mental health and overall well-being. Divorce is very costly emotionally as well as financially. From that perspective, you can see that investing in your relationship is very important and can save you a great deal emotionally and financially in the long run. You will sit down with a trained marriage counselor and get to the heart of the matter of what is getting in the way of the joy and connection you both long for.  Through effective therapy techniques by educated and professionally licensed counselors, you will see that working things out is achievable. Allow yourself the opportunity to grow in this marriage  with the help of a Knoxville Marriage Counselor.