Healing Hearts Counseling is a team of compassionate professional therapists that specialize in Emotionally Focused Therapy. We work with individuals, couples and families. Dana Vince and Adam York choose, lead and train the therapists that come on to our practice ensuring high standards and quality of care to the clients we serve.  We strive to provide a safe, collaborative, and therapeutic environment to help those in distress find healing, bonding and connection in their most important relationships. We welcome you to learn more about us.  It is our honor and pleasure to serve you and we look forward to hearing from you.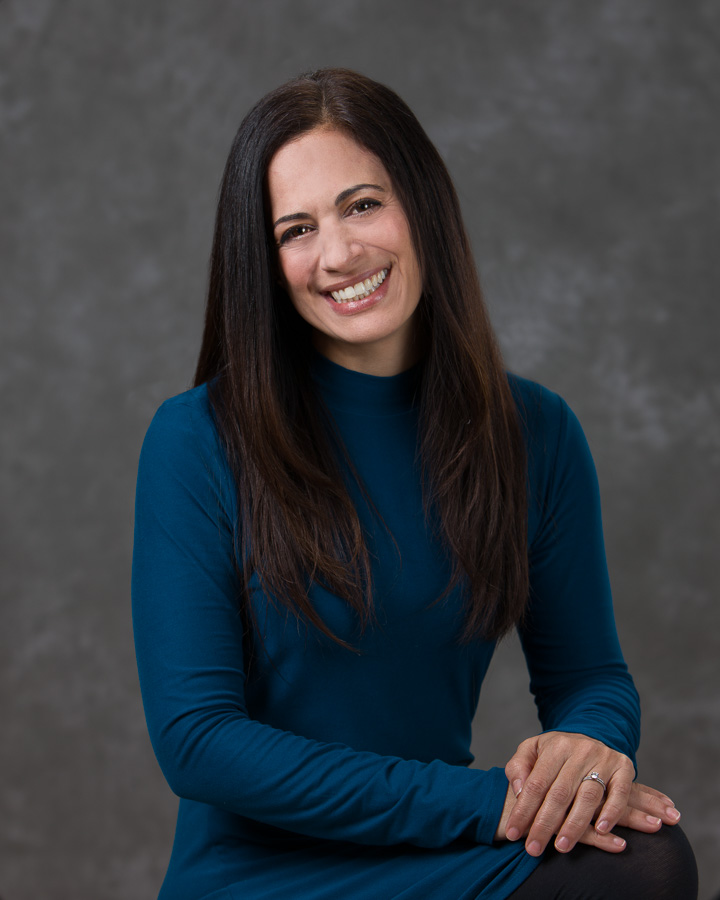 DANA VINCE, M.A.
Licensed Professional Counselor, Mental Health Service Provider, Certified Emotionally Focused Couples Therapist and Supervisor, Founder and Owner of Healing Hearts Counseling
DANA VINCE, M.A.
Specialties include (but not limited to) Childhood and attachment trauma in intimate relationships, infidelity, high conflict in intimate relationships, LGBTQ.
Hi there, my name is Dana Vince. I am the owner and founder of Healing Hearts Counseling and I'd like to share a little about myself and my journey of building this practice. I grew up on Long Island in New York. After serving in the United States Army for 4 years, I moved to Tampa, Florida where I earned my masters degree in Counseling. It was in Florida in 2006 that I started Healing Hearts Counseling. I knew from a very young age that I wanted to work with couples. I saw in my own life how people who love each other end up hurting each other and I wanted to understand this better and help people learn to love one another well. I wanted to learn how to help people heal their wounded places. I have always had a soft place in my heart for others' pain. I wanted to understand more about how this love thing works and why it's so hard. It has become my life's work to counsel couples and families on how to communicate in ways that nurture one another and form deeper bonds in their relationships. It is important to me to provide a safe and confidential environment where couples and families can talk about the difficult and sometimes painful issues that are causing problems in their lives.
I had my degree and got the appropriate ongoing training to become a couples counselor, but the ones who have given me the most valuable education have been all the couples I have worked with over the years. I never take for granted the trust others place in me to walk their journey with them. I moved to Knoxville in 2010 and it was at that time that I began training in Emotionally Focused Couples Therapy. That brought a whole new level of understanding and useable tools that I began to implement in my practice. And while I knew the research behind this method was strong, nothing compared to seeing with my own eyes the incredible healing impact this type of therapy had on the couples I was working with and in my own relationships. So I continued my training and efforts to master this model of therapy and in 2012 I became an EFT supervisor and started training other therapists.
It was at this time that my practice had grown beyond my capacity. Being only one person with only so many hours in the day, I had to start turning people away. It tore me up inside to turn people away who were reaching out for help, especially knowing I had such a powerful and effective way to help people get out of pain and distress. So I began hiring and training clinicians to be a part of my practice to see the clients I couldn't see. This gave me great peace of mind because I could help more people and I knew they were getting the same quality care that I myself aim to provide through trusted colleagues working with me using the same effective model of couples therapy.
As the practice began to grow, it soon became overwhelming to continue to run the practice, teach and train therapists and still do the work I love and find most fulfilling, spending time with and helping individuals and couples heal.
In 2019 I brought on Adam York as my partner. When I met Adam I quickly saw why he had the reputation in Knoxville he had as an incredible helping professional. I got to know Adam well by supervising him in his learning of the Emotionally Focused Therapy model. An already highly educated and experienced therapist, I had urged Adam to go to the training for EFT knowing it would be a great fit and that it would transform the amazing work he was already doing. As I sat and watched his therapy tapes with him, I got to observe what an incredibly compassionate and gifted therapist he is. In doing other projects with Adam, I also got to observe that Adam is a really hard worker with strong ethics and integrity and is a natural leader. With his shared values and vision for how to serve couples and the Knoxville community, I knew he was the perfect fit for what I was looking for in a partner.
Now together, we continue to grow our team of incredibly compassionate therapists who share our passion for helping couples and families and are eager to learn and serve alongside of us. We personally pick and train each therapist that comes into this practice. It is of utmost importance to me that our clinicians share our vision and uphold our values of helping individuals and couples heal and find the connection and joy with one another that they long for.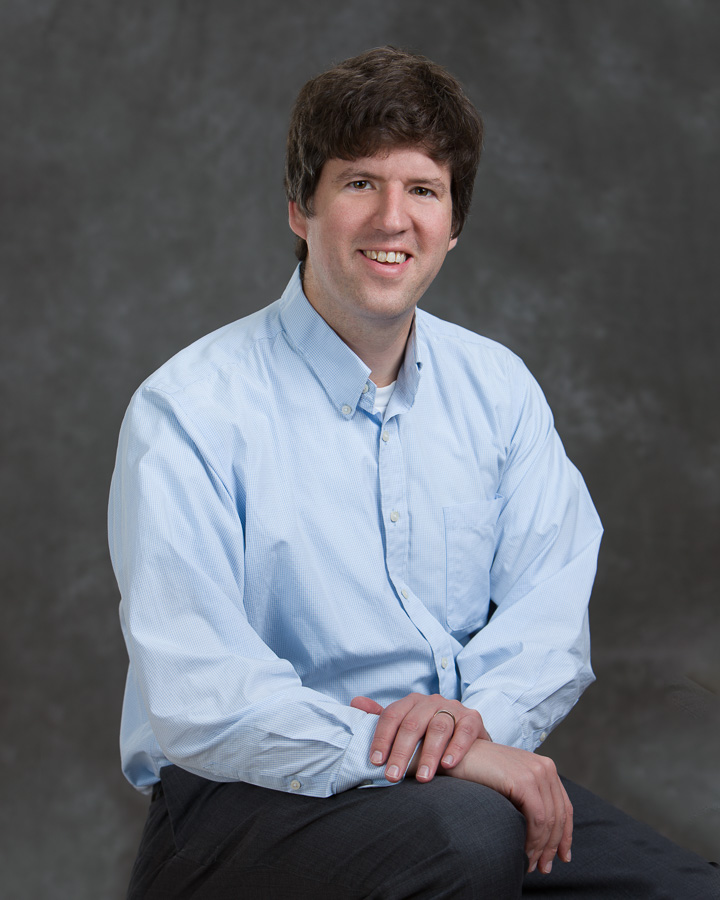 Adam York, M.A.
Licensed Marriage and Family Therapist, Emotionally Focused Couples Therapist, Co-owner of Healing Hearts Counseling
Adam York, M.A.
Specialties include (but not limited to) Chrisitan counseling, infidelity, men's issues, sex/porn addiction
Hi, my name is Adam York and I am the co-owner of Healing Hearts Counseling. I graduated from Johnson University with my Master's degree in Marriage and Family Therapy and Professional Counseling, and I am currently pursuing my doctorate with the University of Tennessee.
My life's work is to help people connect. In addition to my work in private practice, I work as the clinical director for Healthy Connections trying to strengthen relationships all over Knoxville through workshops, mentoring, and supervision. In addition to working with couples, I enjoy supervising therapists seeking to work with individuals, couples, and families. I primarily work from the perspective of emotionally focused therapy, believing that emotion drives the dance between partners, and that we all crave connection and fear isolation.
I have felt the deep confusion that occurs from the pain caused by those closest to us and the deep healing that occurs in the presence of a loving and nurturing relationship. I am passionate to help couples connect, whether they are fighting everyday or struggling to talk about small things. I started to hear about Dana Vince a few years back through therapists and clients of hers. Time and time again, I heard stories of dramatic reconciliation and renewed romance in couples who many other therapists might have written off as hopeless. I continued to hear stories from both men and women of Dana really understanding them and their relationship better than anyone ever had. I reached out to consult with her and quickly discovered that she has a relentless passion for couples and for helping therapists serve them well. I had read about emotionally focused therapy in graduate school, but had not pursued advanced training until Dana had recommended it. I have been supervised or received training from some of the most prominent national leaders in couples therapy and quickly realized that right in our backyard in Knoxville, we had a therapist with every bit as keen an insight into couples relationships as I had ever experienced. She understands couples better than they understand themselves, and more importantly she deeply cares about their relationship and them as people. She is widely known as the most gifted couples therapist in town, and when she asked me to partner with her in practice, I was incredibly flattered and overjoyed at the possibility of creating a space where couples relationships are given new life. I am so excited to join with Dana and the family at Healing Hearts Counseling to help the dream that couples imagine on their wedding day to become the reality that they get to live with every day.
My wife and I have been married since 2006, and we have two boys that we adopted from birth in 2011 and 2016. Do not be surprised if you bump into me and my wife at a sports match or movie with my older son, and if you see a small child shooting basketball for an hour or more, that is my younger son, and he will not talk to you much because he is really focused on his craft. When not with our kids, my wife and I enjoy playing strategic board games, working out, and traveling whenever we can.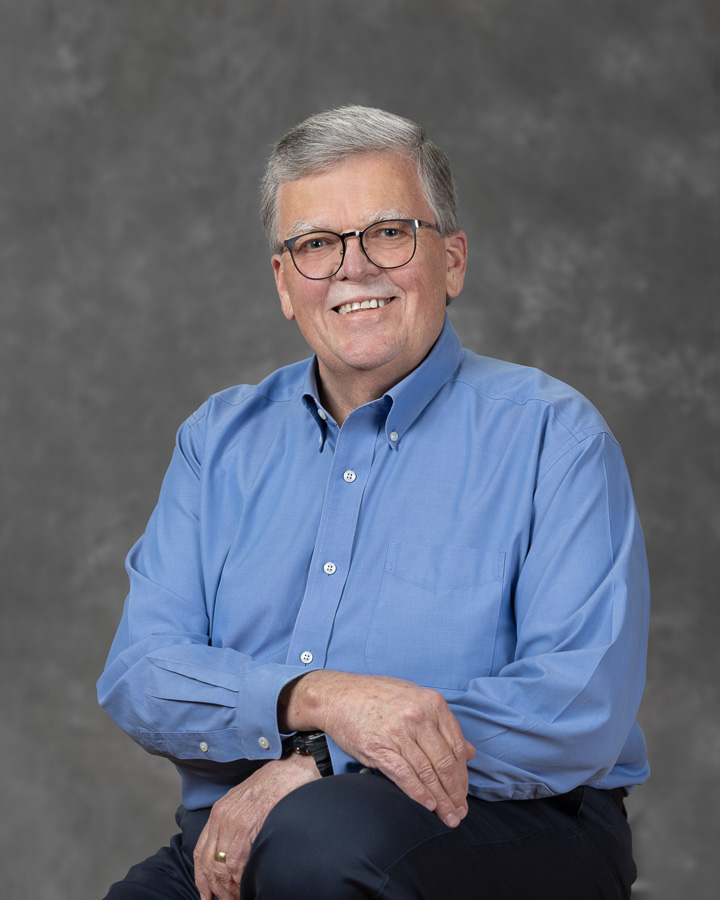 LARRY PEMBERTON, Ph.D., LPC/MHSP
Licensed professional counselor, Mental health service provider
LARRY PEMBERTON, Ph.D., LPC/MHSP
Welcome to the Healing Hearts website…you are not here by coincidence. You are here for any number of reasons:  Hurt, despair, confusion, betrayal, or one of the myriad maladies that afflict humans and our relationships.
You have come to the right place. Healing Hearts is a unique group of educated, trained, experienced, and compassionate therapists. I am one of them.
I am passionate about pre-marital and just-married counseling to help you start strong, and helping you strengthen or repair your existing marriage so that it is even stronger.
I have been married for more than 48 years. My wife and I have 3 grown children and 5 grandchildren. I have worked with couples for more than 45 years as a pastor, conference and retreat leader, therapist in agency and private practice settings, and as a Military Family Life Counselor on 7 assignments to military bases around the world. Most recently I have been a therapist at a large prison where I daily encountered men who were the product of and themselves involved in unhealthy, even destructive relationships.
I have a bachelor's degree in Biblical Education, a Master's in Counseling and Human Development, and a Ph.D. in Family Studies. I have a Biblical worldview but respect other worldviews. I do not impose my faith or beliefs on anyone. However, if you want to explore and leverage Biblical faith, I can certainly help.
We are created for connection, born to bond, and exist most fully in relationship. Marriage is the most powerful force in the world for either healing or hurt. No one enters a committed relationship entirely free of woundedness and in marriage those wounds can be healed. The result is an astounding depth of self- and other awareness that liberates, heals, and empowers individuals and couples for a love never before imagined.
As a therapist, I want to provide you with a safe place and unconditional positive regard. I will give you the best of my education, experience, and self to equip you for the healing and health you crave and deserve.
"You can't go back and begin again, but you can start from here and make a brand-new end."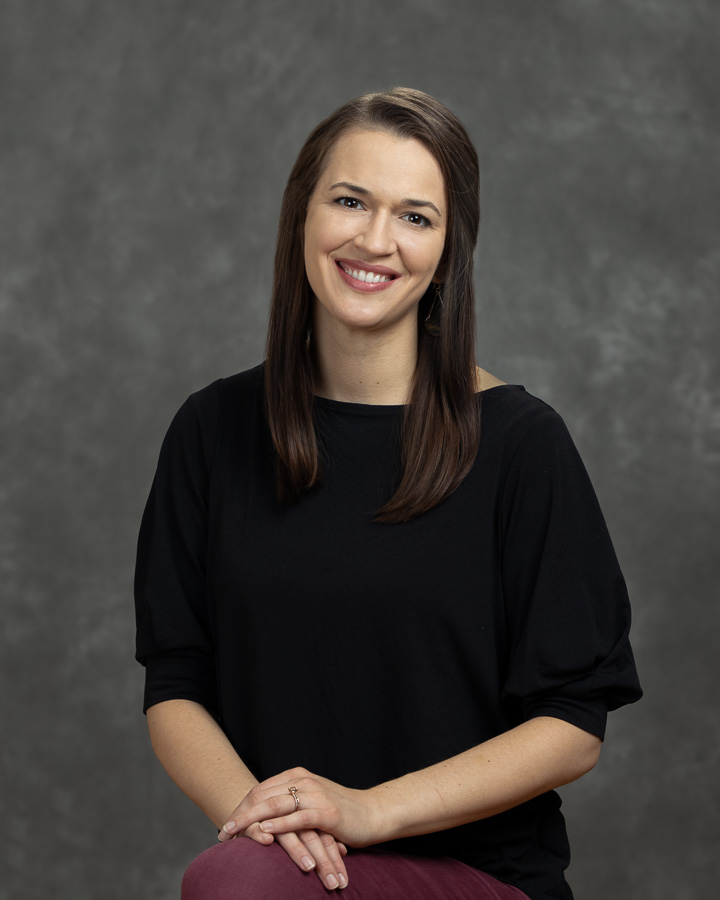 Anna Seiple, M.A.
Licensed Professional Counselor, Mental Health Services Provider, Emotionally Focused Couples Therapist, Trauma specialist
Anna Seiple, M.A.
Specialties include (but not limited to): relational disconnection and distress, trauma, and Christian counseling.
From professional and personal experience, I know that life does not always go how we expect it to. I am passionate about helping others make sense of unexpected circumstances and losses that can feel disorienting and overwhelming. As I journey alongside individuals and couples processing through unwanted and painful issues, one of my highest priorities is to provide a safe and empathic space where those sitting with me feel seen, heard, and respected. I've worked with a variety of life stages spanning from ages 5 – 70, as well as problems related to anxiety, depression, relational problems, and specific issues such as healing from abuse, divorce, and battling chronic illness. My heart and hope is to work with clients toward the wholeness and healing they desire.
For issues that feel like they won't budge, as well as in response to traumatic experiences, I use EMDR to help individuals process what can otherwise leave a person feeling stuck. With couples who feel stuck in continuously frustrating and disappointing arguments, I utilize EFT to move from these old norms toward creating new ones.
When I first learned about EFT, I realized my brain was already wired to value emotional connection and attachment in the way this EFT does. This therapeutic model gave me language and a framework to help others toward the connection they desire and long for. I have seen that EMDR couples beautifully with an emotionally focused perspective, helping individuals and couples to find freedom from trauma and problems they can otherwise feel defeated by.
I graduated from Gordon-Conwell Theological Seminary with a M.A. in Christian Counseling in 2018. In May of 2020, I graduated from Gordon-Conwell with an additional M.A. in Biblical Studies, having focused my study on a scriptural understanding of human brokenness and God's overarching redemptive narrative. Before my time in seminary, I served in campus ministry for five years, which grew my desire to walk more deeply alongside others in the struggles and pain that often surprises us in life. I am also a Licensed Clinical Mental Health Counselor Associate in North Carolina.
Knoxville became home for me in the Spring of 2020. I have lived in a myriad of places in and outside of the US. While I love travel and adventuring to new places, so much movement the past couple of decades in my life has left me content and grateful to settle down near family (and the mountains!) here in Tennessee. In my spare time I might be playing piano, taking a ballet class, or learning something new. As much as I love indoor hobbies, my favorite place to be is outdoors. I'm often out for a walk or a hike with my husband, and if not we're not out exploring, we are likely enjoying some calm as we sip on coffee, tea, or enjoy a meal together.
Nick Symon, M.A.
Specialties – communication and conflict resolution between couples, Christian counseling, addictions, issues of sexual identity.
A bit about me – I'm a husband, father, and marriage therapist. My path towards working with couples began with a desire to meet people in broken places and help them find healing and restoration. It's a desire rooted deeply in me by my Christian faith, and I pursued this call by seeking study and formation at Covenant Seminary in St. Louis, MO in 2009. After finishing my studies in counseling and theology in 2015, I quickly realized that helping couples move from distress to deeper connection was where I found the most fulfillment in my vocation. I pursued further training in the EFT model of working with couples and began my own practice focusing entirely on helping couples move out of their stuck places and into deeper, healing connection. After having our son, my wife and I decided to move closer to family, so we packed our bags, closed shop, and returned to east TN.
Little did we know that we would be moving to Knoxville a mere weeks before the Covid shutdowns. Despite that difficulty, I soon found a tribe of like-minded therapists at Healing Hearts and am so excited to be a part of this team! I truly cannot imagine a better place to continue what has become my vocational passion of working with couples.
When I'm not sitting across from you in the room, you might find me spending a weekend in the mountains with my family, chasing my son around the Zoo, or puzzling over a chessboard.
I believe the most important and lasting thing most of us will do in our lives is to love well those who are closest to us, and no relationship is closer than our committed intimate relationships. They are where most of us will experience both our greatest joys and our deepest sorrows. I consider it a privilege to be able to walk alongside you and your partner for part of that journey.
Doug Messer, M.A.
Specialties include (but are not limited to): marital conflict, family dynamics, parental wounds, and racial trauma, spiritual direction/soul-care.
Hi! My name is Doug Messer. Thanks so much for your willingness to consider working with us at Healing Hearts. Whether you are an individual or a couple in the midst of a challenging season, I know how difficult it can be to even make the decision to go to a counselor. A number of years ago, I was in the same position. My personal experiences and perspective influence my therapeutic approach, and I am always grateful for the opportunity to process life with individuals and couples at various stages of life's journey. I love helping people understand and value the dynamics of their life story in a safe, nonjudgmental environment, while also inviting them to explore new paths they would like to consider and healthier patterns they hope to establish, for themselves or as a couple.
I have over 20 years of experience in working with a wide range of people from various backgrounds and stages of life in both pastoral care and clinical counseling settings. My primary therapeutic approach is Person-Centered which is present-oriented and enables individuals and couples to realize their internal strengths and resources. I also utilize Narrative Therapy which can help clients externalize problems while realizing their ability to re-author their own story. In addition, I draw from various other therapeutic approaches as is appropriate to each client's particular needs and goals. Understanding and utilization of various approaches allows me to work with each client in the most effective manner.
I have a Master's degree in Clinical Mental Health Counseling from Wake Forest University. I also have a Master's degree in Religion from Gordon-Conwell Theological Seminary. Finally, from many years ago, I received a Bachelor's degree in Political Science with a minor in English from The Ohio State University.I was raised in Cincinnati, OH but have lived in Knoxville for almost 20 years. My wife and I are the parents of four children who range in age from 20 to 8. I enjoy reading, music (especially live), sports, and humor, and working on home-projects. I love the long-running British television show, Dr. Who, and find that watching the show, The Office, is a source of both self-care and "comfort food" for me. I also have a special place in my heart for the late comedian Chris Farley.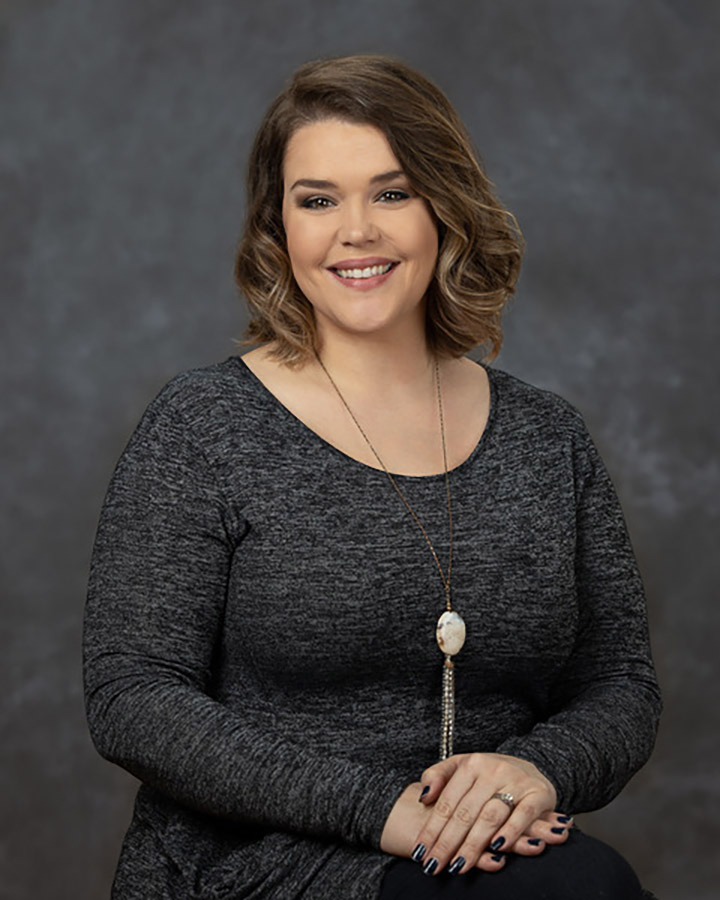 Amanda Loven, M.A.
Provisionally Licensed Marriage and Family Therapist, Emotionally Focused Couples Therapist
Amanda Loven, M.A.
Specialties include (but not limited to): Sexual health, sexual intimacy issues, sexual trauma and attachment wounds, marital conflict.
Hello! My name is Amanda Loven, and I am a Marriage and Family Therapist. As a Marriage and Family Therapist, I work systemically with individuals, couples, and full families to obtain the goals of each client. Did you know that your past attachment history can influence your current relationships? Finding these wounds can help in the success of connecting intimacy to your partner, and vice versa. I am passionate about working with couples and their struggles with sexual intimacy, sexual health, connecting through intimacy, and regaining connection through vulnerability.
I decided to become a therapist several years ago when I was a camp counselor for high school students. Discovering the brokenness that stemmed from sexual trauma (i.e. attachment injuries) with these young women pushed me to change my career path to psychology. After I graduated, I craved more knowledge of the field and decided to enroll in the graduate program at Lee University. Here, I learned of the wonderful world of Emotionally Focused Therapy and began to practice this in my therapy sessions with couples and families.
My favorite aspect of Emotionally Focused Therapy is the research and science that backs up this theory that change begins with vulnerability and connecting through emotion. With such a high rate of change and success in relationships, how could I not be drawn to learn more? I have been blessed with the opportunity to join the team at Healing Hearts Counseling, where Emotionally Focused Therapy thrives!
My goal is to bring a non-judgmental stance to the therapy room. I want my clients to feel safe while they invite me to be in the passenger seat along next to them.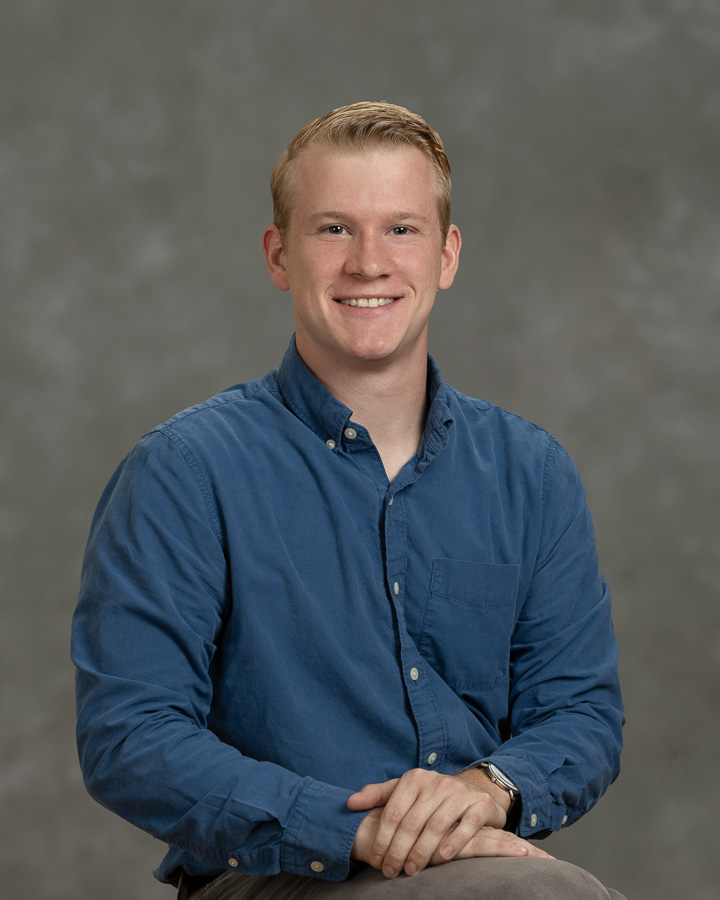 Lucas Elmore, M.S.
Provisionally Licensed Marriage and Family Therapist, Emotionally Focused Couples Therapist
Lucas Elmore, M.S.
Specialities include (but not limited to): marital conflict, grief and bereavement, and LGBTQ.
As a marriage and family therapist, I truly believe everything someone does makes sense in context. The thoughts one thinks, the emotions one feels, and the actions one takes are legitimate. How do we make sense of our own thoughts, feelings, and actions as well as those of our partners? My goal as a therapist is to create a safe, open space for couples to explore their own vulnerabilities both as individuals and as partners. Through vulnerability, love and connection can be lasting.
One area I feel called to is working with the bereaved. Death and loss scrambles our world in such an unpredictable and difficult way, and we are never truly prepared as humans to deal with loss. I have experienced the impacts of great loss in my own life and have been able to witness just how much it affects couples, families and individuals.
I received my Master's degree in Marriage and Family Therapy at Valdosta State University. My interest in studying and becoming a therapist stems from my own compassion towards others and venturing through life's journey of love and loss. After living in Georgia my whole life, I began expanding my vision and started networking in Tennessee, where I ultimately discovered Healing Hearts Counseling. Instantly, I knew it was a good fit based on the practice's therapeutic orientation and genuine, welcoming atmosphere. Knowing that I am able to collaborate and grow with other clinicians who are just as passionate about this work is an enthralling opportunity.
I spend most of my spare time making music and immersing myself in the world of film. I am always seeking to connect and relate with others through the art of storytelling
Elizabeth Hester M.A.
Seeking help and walking into a counseling room can sometimes feel intimidating and like walking into unknown territory, not knowing what to expect or plan for.  With this understanding, I desire to create the counseling relationship to be filled with a sense of safety, comfort, and grace where you can just breathe and be yourself.  I believe this allows for more personal growth and deeper connection with our self, which in turn can allow for deeper connection and healthier communication with a partner, family, and friends.  My hope is that the counseling relationship can be a place where we can begin to understand, explore, and hold grace for the truth about ourselves and those who we hold near and dear to our hearts.
I have a special interest and passion for walking alongside those who are experiencing the hurdles of work-related distance with their partner, and those experiencing the various hurdles the military lifestyle can add to a relationship.  My personal experience growing up in a military home, marrying into the active-duty lifestyle, and transitioning from a military lifestyle to a civilian lifestyle instills in me an appreciation for the creativity necessary to creating stronger relationships that are experiencing these unique obstacles.  I hold a lot of hope for these relationships, because I truly believe that the unique obstacles experienced also provide a special opportunity to further deepen the relationship and appreciation for one another. I believe it is truly possible to use those obstacles to our advantage as we journey through gaining deeper connection with our self, partner, and family.
I received my Master's degree in Clinical Mental Health Counseling through Regent University and have been committed towards becoming a competent licensed professional since graduation. My motto that personally drives me to continuously pursue excellence is, "Provide the kind of services I would want my own family to receive."
Beyond my love for counseling, I also hold a postgraduate certificate in Applied Behavioral Analysis (ABA), in which I enjoy delving into the principles of ABA to improve the quality of life for families and individuals.  In my personal time I love spending time with my horse, my dogs, church family, creating music, hiking with my husband or doing house projects, and doing anything artsy!  I also love to travel and take a break by checking out some new scenery!
Valerie McMichael, M.A.
Hello! My name is Valerie McMichael. I am thankful to be a new addition to Healing Hearts Counseling and was drawn here through hearing about the positive impact being made in the Knoxville community, especially for couples. I have a rich, ever evolving marriage of 35 years and I am passionate about encouraging couples in their quest for mutual understanding and richer relational satisfaction.
My aspiration is to walk alongside individuals and couples in a safe and cooperative relationship.While hearing your personal story, I will listen to your concerns and hopes for change while considering the whole person. We are created to connect deeply with others, but often we carry wounds and misperceptions from our upbringing and relationships. This often keeps us protecting ourselves and fearful of vulnerability with others. Understanding our deeper felt needs and our relational patterns can help us to unlock limitations and embrace the connections we long for. Often we cannot change many of our external circumstances, but we have hope to grow and change within. Dallas Willard, a well-respected teacher and theologian said, "What matters most for how life goes…is what we are on the 'inside'. Things good and bad will happen to us, of course. But what our life amounts to …is largely, if not entirely, a matter of what we become within."
I returned to graduate school later in life and earned my Master's degree in Clinical Mental Health Counseling with a certificate in Marriage and Family Therapy at Richmont Graduate University in Chattanooga in 2021. I completed my Bachelor's degree in Psychology from the University of Tennessee in 1986 and I am a lifetime VOL. During the in between years, as I have always been interested and curious about people's stories, I worked as a federal investigator. My husband and I returned to Knoxville in 1993 where my primary occupation was as a stay-at-home mother of five. Later, as I felt the calling to reengage with the helping field, I volunteered as a client advocate at Hope Resource Center before returning to graduate school. I have 5 young adult children, one daughter-in-law, and an Australian Shepherd, Remi. I love the outdoors and spending time walking, hiking, biking and being with friends and family. My hope for myself and those I work with is that we continue to enhance our lives with understanding and care.
Suzanne Robinson, M.S.
Specialties include (but not limited to): sex therapy with a focus in affair recovery and sexual betrayal, sexual addiction, intimacy issues and Christian counseling.
Supporting people through their individual and relational journeys is at the heart of what I am called to do. Unfortunately, we have all suffered at some point in life and some of us have faced insurmountable challenges. My role is to meet you where you are at in your journey. With compassion and grace, I will walk alongside you in the pursuit of betterment. I have worked with teens that are struggling with internal battles such as eating disorders, self-harm or their sexual identity. I have worked with single women as they seek to heal from sexual betrayals. And with couples that are wanting to recover from sexual addictions or affairs that have destroyed their marriage. I have also walked with families through the process of caring and managing for the ailment of an elderly parent. It does not matter your age, your gender or what your economic status is, trials affect us all. The important aspect is how you choose to move forward during or after a trial. Seeking out support is an encouraging and brave step to take in your journey and I am so glad you are looking at our website.
To help me in my work I pull from my past experiences and other roles in my life as well as from my educational background. I am a Licensed Master Social Worker and am currently working toward my clinical licensure. I received my Bachelor of Science in Social Work at the University of Tennessee. I then completed my masters from Salisbury University and was able to do my clinical work in Germany with service members through my work with a behavioral health clinic and the Red Cross. After moving back to the U.S. I returned to graduate school at Richmont Graduate University to be a Certified Sex Therapist. I also have training in Biblical counseling. In addition to sex therapy, I have worked with a diverse group of people: probation and parole, senior adults, special-needs, and teenagers.
I am specifically thankful to be working at Healing Hearts due to their focus on Emotionally Focused Therapy (EFT). EFT is widely used in sex therapy with couples since it helps them to communicate about issues in the moment that may be hindering their intimacy. This type of communication is wonderful as emotional intimacy is pivotal before healthy physical intimacy can occur.
Although my work is a large part of my life, the most important part is my family which consists of my husband and three children. I am from this area but due to my husband being active-duty military for almost 12 years we have moved around to other places. Traveling and exploring new areas is now one of our favorite past times. We are actively involved in our local church and enjoy being a part of the Knoxville community.
Tyler Edmondson, B.A.
Hi there. My name is Tyler Edmondson, and I am a student intern at Healing Hearts Counseling. I am currently in the process of obtaining my Master of Science in Clinical Mental Health Counseling from Carson-Newman University, and I am thrilled to be completing my clinical experience at Healing Hearts.
For as long as I can remember, I have deeply valued the process of journeying closely with others into the depths of life. As an adolescent, I could often be found across from one or two other people in a coffee shop, on a hiking trail, or around a campfire, wholeheartedly engaged in vulnerable discussions about relationships, struggles, or personal development. Nearly two decades later, I realized that I was spending my personal time in much the same way, which prompted me to ultimately formalize my vocation as a helping professional.
Prior to making this recent career shift into counseling, I spent 17 years in the youth development field, with the majority of my experiences in day and overnight camp settings. In working with thousands of youth, families, and parents, often for just a few days at a time, I honed my ability to rapidly build rapport and relationships with people. In addition, I gained a knack and a passion for facilitating connection, growth, and healing through intensive experiences, positive risk-taking, and meaningful reflection.
While my work as a counselor does not involve leading individuals in teambuilding initiatives or outdoor expeditions as I once did, it has become clear to me that such activities are often not necessary, as everyday life offers no shortage of intense and challenging experiences. Whether you are encountering distress in your marriage, you or your partner is suffering from a mental health issue, or you are seeking assistance in making future life decisions, I would be honored to walk alongside you in your journey toward growth, transformation, and healing in yourself and deeper connections in your relationships.
In addition to my prior experience as a human services professional, my expertise comes from personal struggles with depression, anxiety, and past relationships, all of which provide me with an intimate understanding of clients' problems and empathy for them. Also, like other clinicians at Healing Hearts, I have received professional training in Emotionally Focused Therapy, which is supported through research and informs the way I approach my work with couples.
Outside of the counseling office, I am likely to be found having rich conversations with my wife, whom I married later in my life in 2017. I also enjoy any number of active, outdoor pursuits including travel, bird watching, mountain biking, hiking, backpacking, pickleball, volleyball, yard games, and sitting around a campfire playing guitar.
Mac McEntee, M.S.
Hello, thank you so much for taking the time to visit our website. I am honored that you chose to learn more about me and why relationship counseling is a passion of mine. We are all in relationships, whether it is with a loved one, yourself, family or etc. Regardless of the type, relationships can present challenges. I hope from reading this you are encouraged to allow me to journey with you to the destination of your choosing. It would be my pleasure.
I started working in the mental health field in 2008 and a counselor since 2018. However, this is not the beginning of being in service to others. My entire life, I have enjoyed helping others, even to the point of getting in trouble for doing so. I was scolded for being too nice when trading away my toys to other kids and getting less in return; fancy that.
My mom says I have my grandmother's heart. As a child, my grandmother would receive so many greeting cards year-round from many people all addressing her as Mother Isom. As a young boy I'd ask her, "Grand mommy, how many children do you have?" She'd reply while laughing, "It's Grandmother and they call me mother as a term of endearment to show appreciation for the support I have offered." She taught me God wants us to help one another and it is important to support those in the community as we are all connected. Some of those people still send her cards to this day.
Some thirty years later, I am purposed to support people in their relationships. I have experienced the divorce of my parents, being in a blended family, and marriage. I've even had to live with myself, and I promise I was a handful. I can testify that through counseling and the use of Emotionally Focused Therapy, you will have amazing discoveries and experience purposeful growth.
Please join our growing community here at Healing Hearts Counseling. Together, let's restore and deepen the joy and hope in your relationships. I promise to offer a safe space for those opportunities to be grasped. You deserve it. Your family deserves it. You and your family are important to me, and I am at your service.
Warm Regards,
Mac, your friendly neighborhood counselor
Alex Engle
My name is Alex Engle, and I am the front desk administrative assistant and the patient intake coordinator! Here at Healing Hearts, the most rewarding thing for me is knowing that I am part of a team that works together to support all of our clients. I am often the first person with whom clients have contact, and I am proud to be a part of a client's first steps toward getting the care they need in either marital or individual counseling.
I have my bachelor's and master's degrees in music with voice as my principal instrument. I am the director of music at Church of the Savior UCC and have a thriving practice teaching private voice lessons to folks from all walks of life. I enjoy hiking with my partner and our dog, I have a big collection of houseplants, and I also enjoy reading and visual art.