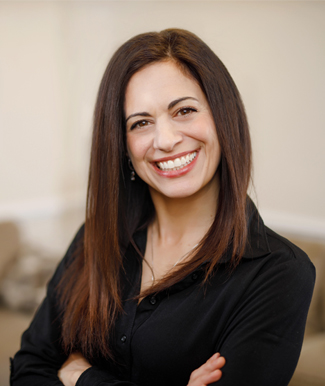 Dana Vince, M.A.
Licensed Professional Counselor, Mental Health Service Provider, Certified Emotionally Focused Couples Therapist and Supervisor. Founder and Owner of Healing Hearts Counseling.
I am a licensed Professional Counselor practicing in the Knoxville area of Tennessee. I am originally from New York. I spent four years in the U.S. Army in the area of military intelligence. While in the Army, I got my bachelors degree in Psychology from Chaminade University in Hawaii. Upon honorable discharge from the military I moved to Florida and attended the University of South Florida where I successfully completed my masters degree in Rehabilitation and Mental Health Counseling with a certificate in Marriage and Family Therapy. I established my private practice in 2006 in Wesley Chapel, Florida prior to relocating to Knoxville, Tennessee. My family is my first passion. Helping families heal is my life's work
I began my work with families in 2001. I started out in the field as a Child Protective Investigator with the Department of Children and Families. After 2 years I transitioned into counseling families that were in the system to help improve their parenting and relationship skills to assist them in getting out of the system. I did my counseling internship counseling teenage girls and their families in a moderate risk lock down facility. I have now been in private practice since 2006 focusing on marriage counseling with the philosophy that marriage is the foundation of the family. This work is important to me because I have seen in my own life how much people struggle with relationship problems. I have seen how people who start out loving each other, end up hurting each other. So it has become my life's work to counsel couples and families on how to communicate in ways that nurture one another and form deeper bonds in their relationships. It is important to me to provide a safe and confidential environment where couples and families can talk about the difficult and sometimes painful issues that are causing problems in their lives.
Secure Client Area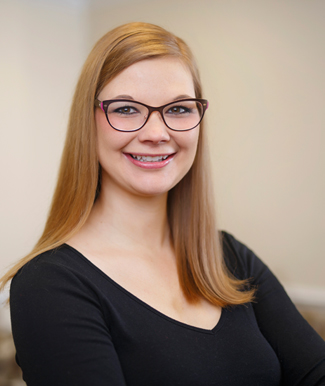 Joey Wenning, M.A.
Licensed Professional Counselor, Mental Health Service Provider, Certified Emotionally Focused Couples Therapist
I am a licensed Professional Counselor practicing in the Knoxville area of Tennessee. I am originally from Ohio and moved to Knoxville five years ago. I obtained my Bachelor of Arts degree in Psychology from Ohio Dominican University in Columbus, Ohio. I then continued my education, obtaining my Masters of Arts degree in Counseling Psychology at Ball State University in Muncie, Indiana. I am married to my husband and best friend and we have two beautiful children together. My family is so special to me and gives me great meaning in life. Helping couples and families heal and find meaning is something I am very passionate about.
I began my work with families in 2009. I worked with women suffering from addiction, mental health, and trauma. I assisted these women in both healing from their personal struggles and interpersonal struggles, focusing on mending and healing relationships with their families. Having the love and support of family members makes healing and recovery possible. I have always been passionate about working with couples and helping them heal. By offering a safe and confidential environment, couples are able to discuss difficult issues and start their process of healing together. Strengthening the marital foundation allows for a happier, healthier couple and family. I look forward to helping you achieve this.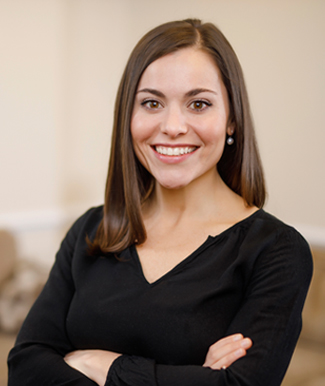 Kimberly Shrewsberry, M.S.
Licensed Clinical Social Worker, Emotionally Focused Couples Therapist
I am a Licensed Clinical Social Worker practicing in Knoxville, TN. I first realized my passion for helping people during high school while volunteering as a peer mediator. My role was to listen, assist in problem solving, and help disputing peers reach an agreement. This early experience sparked my interest in counseling and served as a stepping stone for my overall career path.
I received my Bachelor of Arts degree from Ohio Wesleyan University in Delaware, Ohio. In college, I utilized my passion and previous experiences to help establish a student-run mediation center. I worked with couples and individuals from diverse backgrounds dealing with complex issues to communicate and reach agreements. I obtained a Masters of Social Work degree from the University of Georgia, where I graduated with honors. In graduate school I worked as an advocate for abused and neglected children.
Since 2009, I have worked in a variety of settings assisting families, individuals, and couples develop healthy communication and attachment. I have also helped clients address issues of anger management, substance abuse, sexual and physical abuse, and depression. My post graduate experience includes in-home counseling, overseeing services for young adults and teen mothers living in residential programs, and providing counseling to individuals with personality disorders in a psychiatric hospital. All of my professional and personal experiences have proven that intimate relationships have a profound effect on all aspects of a person's life and well being. For this reason, I am passionate about helping couples work to improve and deepen the bonds that bring them together. I am warm and non-judgmental, and my clients are provided a safe space to explore difficult issues and begin the process of reconnecting and healing in a confidential environment.
Lastly, I understand feeling apprehensive about the counseling process. I have personally engaged in individual, couples, and family counseling in order to challenge and improve myself. My personal experience in therapy only confirmed what I already knew professionally – at times, we are all in need of help. If willing and committed, everyone can benefit from the counseling process.
Amanda McEntee, M.A.
Provisionally Licensed Professional Counselor, Emotionally Focused Couples Therapist
I am a provisionally licensed Professional Counselor practicing in the Knoxville area of Tennessee. I grew up in a small town in Tennessee just outside of Knoxville with two older brothers who taught me love, a mother who fought for me to have better, and a father who taught me compassion and sacrifice. I am a highly motivated, passionate, and nonjudgmental individual who believes everyone deserves unconditional care and support.
I graduated with my Bachelor of Arts in Psychology from Maryville College and continued on to successfully complete my Master of Arts in Clinical Mental Health Counseling at the University of North Carolina at Charlotte. I interned in two private practice settings while in Charlotte, and worked with couples, families, and individuals. My passion areas include couples counseling, grief and loss, diversity and social justice, and empowering women. I am fully trained in Emotion-Focused Therapy (EFT) and am actively seeking certification within. I believe that we, as humans, innately crave closeness with others. Research shows we are happier and healthier when our bonds with others are secure. As an EFT therapist, I help guide couples in repairing emotional hurts and creating stronger connections. The focus within my practice centers on pre-marital couples counseling. I believe in the power of being proactive and I truly enjoy helping couples create positive communication styles early in their relationship. I also believe all things in life are systemic, and I specialize in guiding couples to create a more secure bond, which in turn generates self-assure individuals and builds stronger families. I firmly believe this sets couples up for a happy and healthy marriage, while also preparing them for many of married life's difficult journeys. With my professional perspectives and your knowledge on you, you will create a happier and healthier life.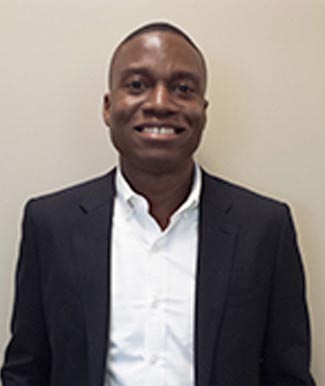 Dr. Clay Culp, DSW, LCSW
Licensed Clinical Social Worker with experience working with couples, individuals, and groups in a variety of settings.
I earned both a Master of Social Work degree (2013) and a Doctor of Social Work degree (2018) from the University of Tennessee, Knoxville. Although I lived in many states growing up, I quickly felt at home once I moved to Knoxville in 2000.
In 2014, I began working at the University of Tennessee Psychology Department's Relationship Rx program. As a Relationship Health Consultant, I helped couples understand their patterns and find ways to join together and fight against the negative cycles that so often keep couples stuck, rather than fight each other. Despite seeing couples facing incredibly difficult challenges, I left that experience believing more than ever in the importance of intimate relationships and in the capacity for partners turn back toward one another and heal. After that, I knew working with couples would continue to be a passion of mine.
In the therapy room, I have a calm, non-judgmental presence grounded in the attitude that everyone deserves to be treated with genuine positive regard. I consider it to be an honor and privilege to work with people in their most vulnerable moments, and strive to create a safe environment where both partners feel heard. I have engaged in continuing education training in Emotionally Focused Couples Therapy (EFT), and I am working toward becoming certified in EFT.
I currently work full-time as a therapist at a college counseling center. My previous experience includes outpatient therapy at a community mental health agencies, working for mental health crisis response teams, and teaching Human Behavior in the Social Environment as adjunct faculty at the University of Tennessee College of Social Work.

Stephanie Perez, M.S.
Intake Specialist and Administrative Assistant
I am originally from Florida but have called Knoxville home for 9 years. I attended the University of Florida where I received a Bachelor's and Master's Degree in Business.  I have a passion for helping others and am excited to be a part of the Healing Hearts team where I can connect partners with counseling experts. My husband and I have two wonderful sons together. I feel strongly about the process of therapy and the many benefits it provides both individuals and couples.  I look forward to assisting you in scheduling an appointment with one of our therapists.