Healing Hearts Counseling is a team of compassionate professional therapists that specialize in Emotionally Focused Therapy. We work with individuals, couples and families. Dana Vince and Adam York choose, lead and train the therapists that come on to our practice ensuring high standards and quality of care to the clients we serve.  We strive to provide a safe, collaborative, and therapeutic environment to help those in distress find healing, bonding and connection in their most important relationships. We welcome you to learn more about us.  It is our honor and pleasure to serve you and we look forward to hearing from you.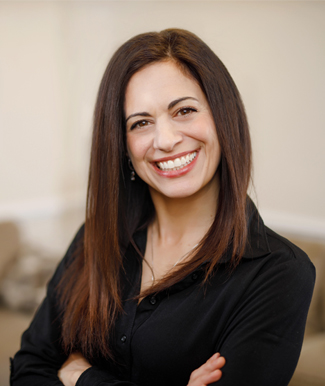 Dana Vince, M.A.
Licensed Professional Counselor, Mental Health Service Provider, Certified Emotionally Focused Couples Therapist and Supervisor. Founder and Owner of Healing Hearts Counseling
Hi there, my name is Dana Vince. I am the owner and founder of Healing Hearts Counseling and I'd like to share a little about myself and my journey of building this practice. I grew up on Long Island in New York. After serving in the United States Army for 4 years, I moved to Tampa, Florida where I earned my masters degree in Counseling. It was in Florida in 2006 that I started Healing Hearts Counseling.  I knew from a very young age that I wanted to work with couples. I saw in my own life how people who love each other end up hurting each other and I wanted to understand this better and help people learn to love one another well. I wanted to learn how to help people heal their wounded places. I have always had a soft place in my heart for others' pain. I wanted to understand more about how this love thing works and why it's so hard. It has become my life's work to counsel couples and families on how to communicate in ways that nurture one another and form deeper bonds in their relationships. It is important to me to provide a safe and confidential environment where couples and families can talk about the difficult and sometimes painful issues that are causing problems in their lives.
I had my degree and got the appropriate ongoing training to become a couples counselor, but the ones who have given me the most valuable education have been all the couples I have worked with over the years. I never take for granted the trust others place in me to walk their journey with them.  I moved to Knoxville in 2010 and it was at that time that I began training in Emotionally Focused Couples Therapy. That brought a whole new level of understanding and useable tools that I began to implement in my practice. And while I knew the research behind this method was strong, nothing compared to seeing with my own eyes the incredible healing impact this type of therapy had on the couples I was working with and in my own relationships. So I continued my training and efforts to master this model of therapy and in 2012 I became an EFT supervisor and started training other therapists.
It was at this time that my practice had grown beyond my capacity. Being only one person with only so many hours in the day, I had to start turning people away. It tore me up inside to turn people away who were reaching out for help, especially knowing I had such a powerful and effective way to help people get out of pain and distress.  So I began hiring and training clinicians to be a part of my practice to see the clients I couldn't see. This gave me great peace of mind because I could help more people and I knew they were getting the same quality care that I myself aim to provide through trusted colleagues working with me using the same effective model of couples therapy.
As the practice began to grow, it soon became overwhelming to continue to run the practice, teach and train therapists and still do the work I love and find most fulfilling, spending time with and helping individuals and couples heal.
In 2019 I brought on Adam York as my partner. When I met Adam I quickly saw why he had the reputation in Knoxville he had as an incredible helping professional. I got to know Adam well by supervising him in his learning of the Emotionally Focused Therapy model. An already highly educated and experienced therapist, I had urged Adam to go to the training for EFT knowing it would be a great fit and that it would transform the amazing work he was already doing. As I sat and watched his therapy tapes with him, I got to observe what an incredibly compassionate and gifted therapist he is. In doing other projects with Adam, I also got to observe that Adam is a really hard worker with strong ethics and integrity and is a natural leader. With his shared values and vision for how to serve couples and the Knoxville community, I knew he was the perfect fit for what I was looking for in a partner.
Now together, we continue to grow our team of incredibly compassionate therapists who share our passion for helping couples and families and are eager to learn and serve alongside of us. We personally pick and train each therapist that comes into this practice. It is of utmost importance to me that our clinicians share our vision and uphold our values of helping individuals and couples heal and find the connection and joy with one another that they long for.
Adam York, M.A.
Licensed Marriage and Family Therapist, Emotionally Focused Couples Therapist, Co-owner of Healing Hearts Counseling
Hi, my name is Adam York and I am the co-owner of Healing Hearts Counseling. I graduated from Johnson University with my Master's degree in Marriage and Family Therapy and Professional Counseling, and I am currently pursuing my doctorate with the University of Tennessee.
My life's work is to help people connect. In addition to my work in private practice, I work as the clinical director for Healthy Connections trying to strengthen relationships all over Knoxville through workshops, mentoring, and supervision. In addition to working with couples, I enjoy supervising therapists seeking to work with individuals, couples, and families. I primarily work from the perspective of emotionally focused therapy, believing that emotion drives the dance between partners, and that we all crave connection and fear isolation.
I have felt the deep confusion that occurs from the pain caused by those closest to us and the deep healing that occurs in the presence of a loving and nurturing relationship. I am passionate to help couples connect, whether they are fighting everyday or struggling to talk about small things. I started to hear about Dana Vince a few years back through therapists and clients of hers. Time and time again, I heard stories of dramatic reconciliation and renewed romance in couples who many other therapists might have written off as hopeless. I continued to hear stories from both men and women of Dana really understanding them and their relationship better than anyone ever had. I reached out to consult with her and quickly discovered that she has a relentless passion for couples and for helping therapists serve them well. I had read about emotionally focused therapy in graduate school, but had not pursued advanced training until Dana had recommended it. I have been supervised or received training from some of the most prominent national leaders in couples therapy and quickly realized that right in our backyard in Knoxville, we had a therapist with every bit as keen an insight into couples relationships as I had ever experienced. She understands couples better than they understand themselves, and more importantly she deeply cares about their relationship and them as people. She is widely known as the most gifted couples therapist in town, and when she asked me to partner with her in practice, I was incredibly flattered and overjoyed at the possibility of creating a space where couples relationships are given new life. I am so excited to join with Dana and the family at Healing Hearts Counseling to help the dream that couples imagine on their wedding day to become the reality that they get to live with every day.
My wife and I have been married since 2006, and we have two boys that we adopted from birth in 2011 and 2016. Do not be surprised if you bump into me and my wife at a sports match or movie with my older son, and if you see a small child shooting basketball for an hour or more, that is my younger son, and he will not talk to you much because he is really focused on his craft. When not with our kids, my wife and I enjoy playing strategic board games, working out, and traveling whenever we can.
---
AMANDA MCCUNE, Psy.D.
Licensed Psychologist and Health Service Provider, Emotionally Focused Couples Therapist
I am a licensed psychologist practicing within the Knoxville, TN community. While I will always remain a Midwesterner at heart, I first fell in love with the charm of
Tennessee while studying Psychology at Vanderbilt University. Both the South and
Midwest share the values of family and a sense of community, which are important
to me. It is an honor to support individuals and couples navigating life's challenges
and experience of loss.
In 2016, I obtained a doctorate in Clinical Psychology at Adler University.
Throughout my training, I have worked in community mental health, primary care,
and college counseling settings. These experiences shaped my clinical interests in
grief and loss, relational and identity concerns, and maternal mental health. To best serve my clients I am currently working towards certification in Emotion Focused
Therapy (EFT) and Perinatal Mental Health (PMH-C). Within therapy, I utilize a strengths-based and collaborative approach to meet the unique needs of each individual or couple and create a safe space where clients can feel heard, understood, and accepted. I believe authenticity, respect, and empathy are essential to building a strong therapeutic relationship, which I strive to live out fully. My goal is to assist clients in making meaning of experiences, increasing tools to cope with distress, and re-connecting emotionally with self and others.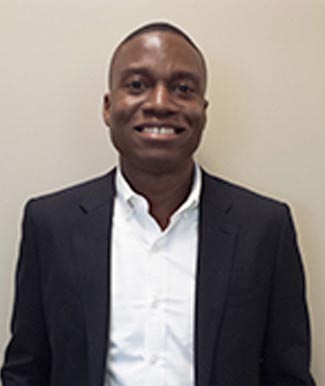 Dr. Clay Culp, DSW, LCSW
Licensed Clinical Social Worker, Emotionally Focused Couples Therapist
I earned both a Master of Social Work degree (2013) and a Doctor of Social Work degree (2018) from the University of Tennessee, Knoxville. Although I lived in many states growing up, I quickly felt at home once I moved to Knoxville in 2000.
In 2014, I began working at the University of Tennessee Psychology Department's Relationship Rx program. As a Relationship Health Consultant, I helped couples understand their patterns and find ways to join together and fight against the negative cycles that so often keep couples stuck, rather than fight each other. Despite seeing couples facing incredibly difficult challenges, I left that experience believing more than ever in the importance of intimate relationships and in the capacity for partners turn back toward one another and heal. After that, I knew working with couples would continue to be a passion of mine.
In the therapy room, I have a calm, non-judgmental presence grounded in the attitude that everyone deserves to be treated with genuine positive regard. I consider it to be an honor and privilege to work with people in their most vulnerable moments, and strive to create a safe environment where both partners feel heard. I have engaged in continuing education training in Emotionally Focused Couples Therapy (EFT), and I am working toward becoming certified in EFT.
I currently work full-time as a therapist at a college counseling center. My previous experience includes outpatient therapy at a community mental health agencies, working for mental health crisis response teams, and teaching Human Behavior in the Social Environment as adjunct faculty at the University of Tennessee College of Social Work.
---
Dianna Westbrook, M.A.
Licensed Professional Counselor, Mental Health Service Provider, Certified Imago Therapist
It is my goal to encourage, support, teach and empower couples toward whole-hearted living and conscious relationships. Both therapeutically and personally, I am committed to never stop learning and growing.
I am a Licensed Professional Counselor practicing in the Knoxville, TN area. I grew up in Illinois and relocated to Knoxville in 2012.
I have two Masters degrees in General Psychology and Professional Counseling. I am also a Licensed Clinical Professional Counselor in the State of Illinois and a Licensed Professional Counselor, Mental Health Service Provider in the State of Tennessee. I am a Certified Imago Relationship Therapist and a Certified Therapeutic Crisis Intervention Trainer since 2016.
I have 14 years' experience in the field of counseling and mental health. My experience ranges from corrections, adolescent residential treatment, couples therapy, detox units, couples and family therapy, group work, and administration. I am currently the Chief Clinical Officer for a residential mental health facility and have operated a private practice on the side for 4 years.
I consider my therapeutic approach to be direct and interactive. I am passionate about therapy and draw on my education, experience, compassion, and continued curiosity of others to provide a safe and healing environment for my couples.
Amanda McEntee, M.A.
Provisionally Licensed Professional Counselor, Emotionally Focused Couples Therapist
I am a provisionally licensed Professional Counselor practicing in the Knoxville area of Tennessee. I grew up in a small town in Tennessee just outside of Knoxville with two older brothers who taught me love, a mother who fought for me to have better, and a father who taught me compassion and sacrifice. I am a highly motivated, passionate, and nonjudgmental individual who believes everyone deserves unconditional care and support.
I graduated with my Bachelor of Arts in Psychology from Maryville College and continued on to successfully complete my Master of Arts in Clinical Mental Health Counseling at the University of North Carolina at Charlotte. I interned in two private practice settings while in Charlotte, and worked with couples, families, and individuals. My passion areas include couples counseling, grief and loss, diversity and social justice, and empowering women. I am fully trained in Emotion-Focused Therapy (EFT) and am actively seeking certification within. I believe that we, as humans, innately crave closeness with others. Research shows we are happier and healthier when our bonds with others are secure. As an EFT therapist, I help guide couples in repairing emotional hurts and creating stronger connections. The focus within my practice centers on pre-marital couples counseling. I believe in the power of being proactive and I truly enjoy helping couples create positive communication styles early in their relationship. I also believe all things in life are systemic, and I specialize in guiding couples to create a more secure bond, which in turn generates self-assure individuals and builds stronger families. I firmly believe this sets couples up for a happy and healthy marriage, while also preparing them for many of married life's difficult journeys. With my professional perspectives and your knowledge on you, you will create a happier and healthier life.
---
---
---
Lindsay Gunther, M.A.
Provisionally Licensed Marriage and Family Therapist
I am a provisionally licensed Marriage and Family Therapist in Knoxville, Tennessee.  I am originally from Bloomington, Indiana where I grew up with a very close family. I attended Indiana Wesleyan University and graduated with my Bachelor of Science degree in Business Management.  I soon realized that this path was not going to fulfill my calling to help others, so I attended massage therapy school and became a Licensed Massage Therapist. 
 I found myself moving to Knoxville in 2014 to be closer to my sister and her husband.  Soon after moving to Knoxville I felt that my calling to help others was meant to go deeper than just massage therapy and began my journey by enrolling in the Marriage and Family Therapy program at Liberty University.  During my internship at Cornerstone of Recovery I worked with those struggling with not only addictions but depression, anxiety, family issues and more. In 2018, I graduated with my Master of Arts in Marriage and Family Therapy.  
I have a passion to come alongside those in need and support them through their journey in a compassionate, nonjudgmental environment.  My goal is to partner with my clients to assist them in creating the life they desire.        

Stephanie Perez, M.S.
Intake Specialist and Administrative Assistant
I am originally from Florida but have called Knoxville home for 9 years. I attended the University of Florida where I received a Bachelor's and Master's Degree in Business.  I have a passion for helping others and am excited to be a part of the Healing Hearts team where I can connect partners with counseling experts. My husband and I have two wonderful sons together. I feel strongly about the process of therapy and the many benefits it provides both individuals and couples.  I look forward to assisting you in scheduling an appointment with one of our therapists.